The Ultimate Rear View Mirror
DUAL-LENS REARVIEW MIRROR DASH CAM:
Excellent Image Quality full HD 1080p resolution with 170° wide angle lens for 4.3" LCD screen front camera and waterproof 90 degree rear camera (for parking purpose).
ASSISTANCE WITH REVERSING/PARKING:
Install the weatherproof rear-view camera above the license plate or on the rear window and use it to view surroundings while driving in reverse or parking. Use the rear camera as an extra pair of eyes while backing up.
This Dash cam Built-in G-sensor,
Will detect a sudden change in direction. This could be caused by hard braking, impact from crashing, or even movement when stationary i.e. someone rocking the vehicle. When a dash camera detects this change in direction it will automatically switch to 'event mode' and save the current segment of footage in a protected section of memory. This ensures that the point of impact will be saved into memory for later retrieval.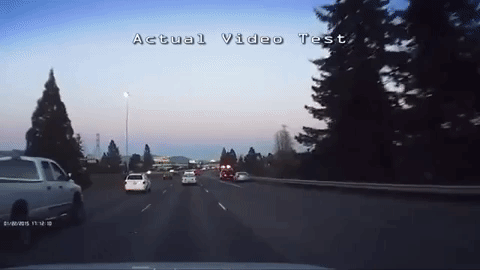 USER FRIENDLY
The interface features large buttons and user-friendly icons for quick recognition and intuitive operation. Simply fits over your existing rear view mirror and plugs into the cigarette lighter. Easily hide the cables in the car's panels for an elegant aesthetic.
LOOP RECORDING:
Loop recording allows your camera to overwrite old files with new files. Once the memory card becomes full, the camera will delete the first video file to make room for the latest file. If your card is full after an hour long video, you will get 20, separate 3 minute files. When it comes to loop recording, the camera will delete the first 3 minute clip and start recording the next 3 minutes.