Charging Motorcycle Phone Mount
Essential for all motorcycle enthusiasts.
A perfect gadget for the perfect ride. Never get lost again when you have an X-Grip mounted, this spider grip mobile holder will securely mount your device to your handlebars and keep your phone at 100% charge via 2A USB.
Features
Strong hold of the rubber grip.

Fully adjustable, 360-degree rotation, for both portrait and landscape views.

Easy to Carry over Long Journeys

6 months replacement warranty.

Waterproof and shockproof.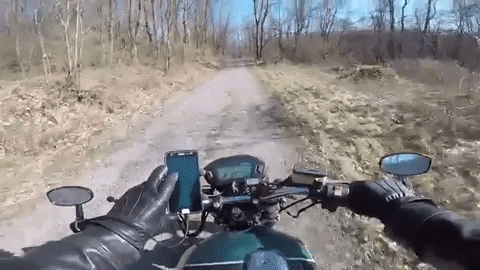 How To Install
Secure the mount to the handlebar
Adjust the mount to the desired angle
Connect the charging wire to the battery
Turn on your bike's ignition and wait for the blue charging light
Enjoy your new favourite gadget!
Compatible with all motorbikes.