Sly Shot Bowfishing Slingshot
Finally Fish Effectively Without A Rod!
Teach a man to fish and he'll feed for a lifetime, give a man a Sly-Shot™️ and there will be no fish left for anyone else!
Never be without a means to get food while you're surviving in the wildnerness.
Tactical Features For Whatever Life Throws At You 1913 Picatinny Spec Rail Mount
⚡ Laser Targeting
💡 Tactical LED Flashlight
✂️ Fishing Shears
All These Attachments Fit Perfectly Onto The Sly-Shot™️ To Make Handling Your Tools As Easy As Possible.
Hard To Reach Fish Require Creative Means To Get To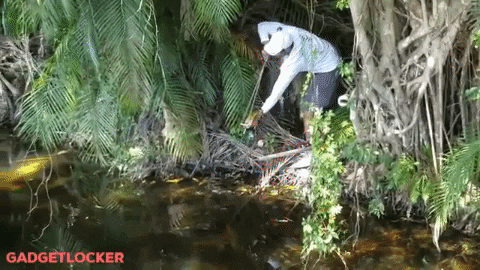 The Sly-Shot™️ is one of the first of its kind to allow effective and accurate fishing from any position possible.
The ambidextrous reel ensures both left and right-handed users have the optimal grip to reel in their prize or their dinner.
Sly-Shot™️ is the #1 Spear Fishing Slingshot Available Today!
Made From Single Piece Billet Machined Aluminum For A Lightweight Feel And The Strength To Endure Whatever Abuse Comes Its Way.